Charging the VOLT MAX
Place the VOLT MAX in the charger facing forward. The left hearing aid should be placed in the
left side of the charger, and the right hearing aid in the right side.
The left and right LED lights will turn blue to indicate it is charging. You may need to push down on the aid or rock the aid back and forth to get it seated properly.
Close the case or leave it open — the hearing aids will charge either way. The blue lights will turn green when the aids are fully charged.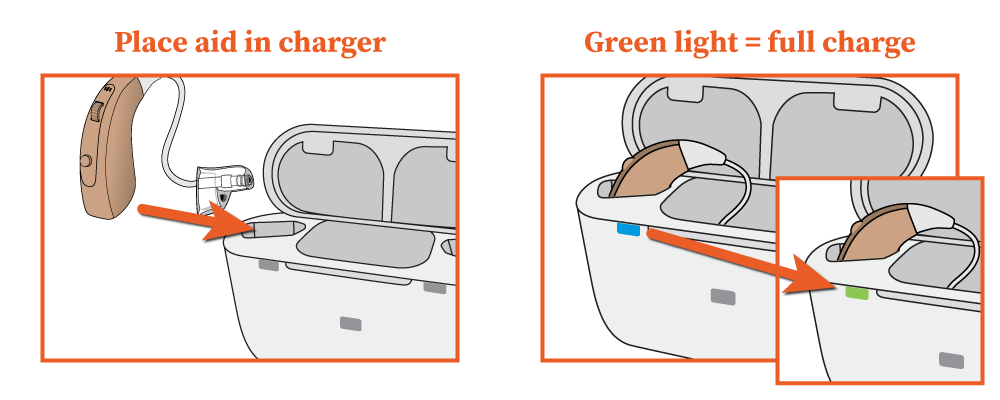 It takes approximately 90 minutes to fully charge the VOLT MAX. Once battery is full, a sensor stops the charging process so there is no risk of battery degeneration if VOLT MAX is left on the charger. On average, a full charge lasts 15 hours.
Charger Information
The charging case can charge the VOLT MAX up to three (3) times without being plugged in. It takes approximately 2 hours to fully charge the case. When the case has less than 20% power, the middle light will flash red.

Charging Case LEDs
The charging case has three LED lights indicating the charging status of the hearing aids and charging case.