It's important to wear your hearing aids correctly in order for them to be most effective (and to avoid that annoying whistling). Learn how to put on a behind-the-ear hearing aid. With a little bit of practice, you'll be a pro in no time.
In this article, we'll discuss:
Before you start
IMPORTANT: Always verify the tip is pushed all the way on the tubing before inserting into your ear canal. You can do this by making sure the end of the tubing is visible through the opening of the ComfortTIP. Otherwise, the tubing may detach from the tip when removing it from your ear.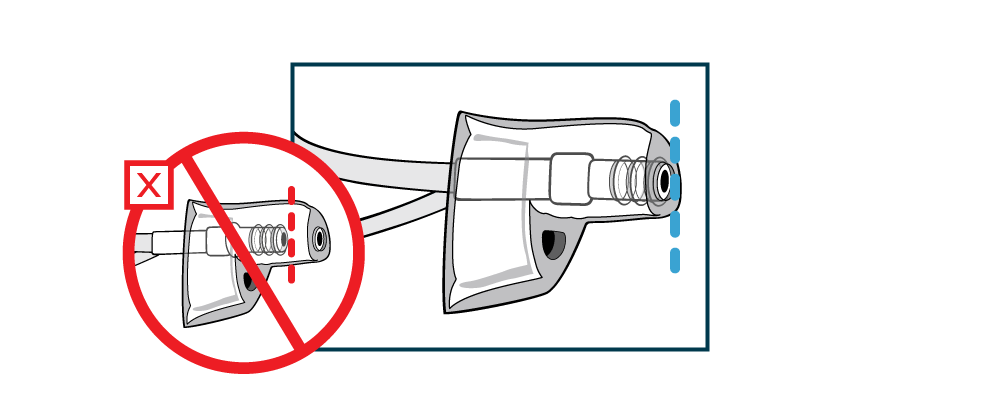 How to identify your left and right hearing aids
If you have two hearing aids, they may be tuned differently for each ear and should not be swapped.
To identify the left and right hearing aid, hold them upright in each hand with the controls facing you. The tubing and tips point toward each other when in the correct hand.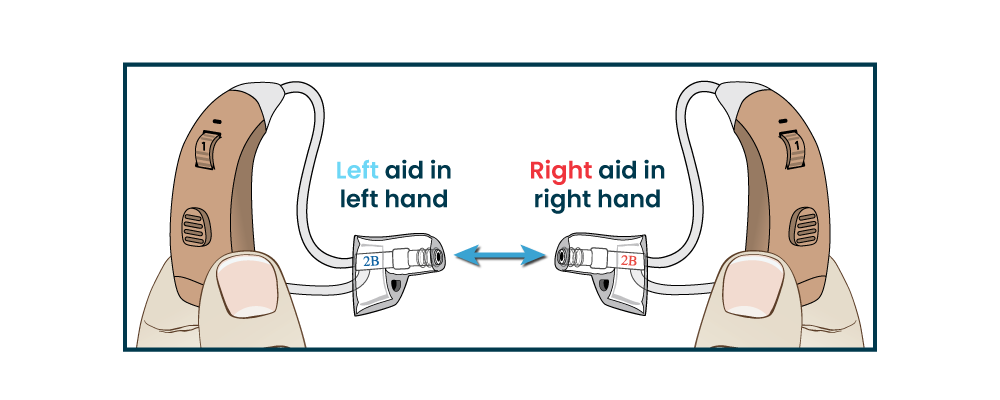 How to place a BTE hearing aid on your ear
Gently insert the ComfortTIP™ into your ear canal.


Place the body of the hearing aid behind your ear. The curve of the thin tubing should rest on top of your ear comfortably (next to eyeglasses if you wear them).
Tuck the stabilizer bar in the outer bowl of the ear. You may trim it to suit the size of your ear.

Pull back on your ear and push on the curve of the tubing in order to push the ComfortTIP into your ear canal.
When finished, the ComfortTIP should sit snugly in your ear canal and the tubing should be flush (or close to flush) with the side of your head.
Please note: Whistling may occur if the tip is not properly inserted in your ear.