If you recently updated your MDHearing app, you may have noticed the Advanced Audio Settings feature has been temporarily removed.

We apologize for this inconvenience. Our team is focused on continually improving the mobile app experience and our software engineers are hard at work to bring this feature back. In the meantime, we can help you.
Remote Fine Tune Assistance
You may still adjust your preferences by requesting adjustments from one of our hearing professionals. They will remotely adjust settings and create individualized programs through the MDHearing app.

To request adjustments:
Go to the "Support" tab at the bottom right-hand side of the screen.
Select Fine Tune Assistance.
Fill out the questionnaire (the more detailed you are in your request, the better we can help).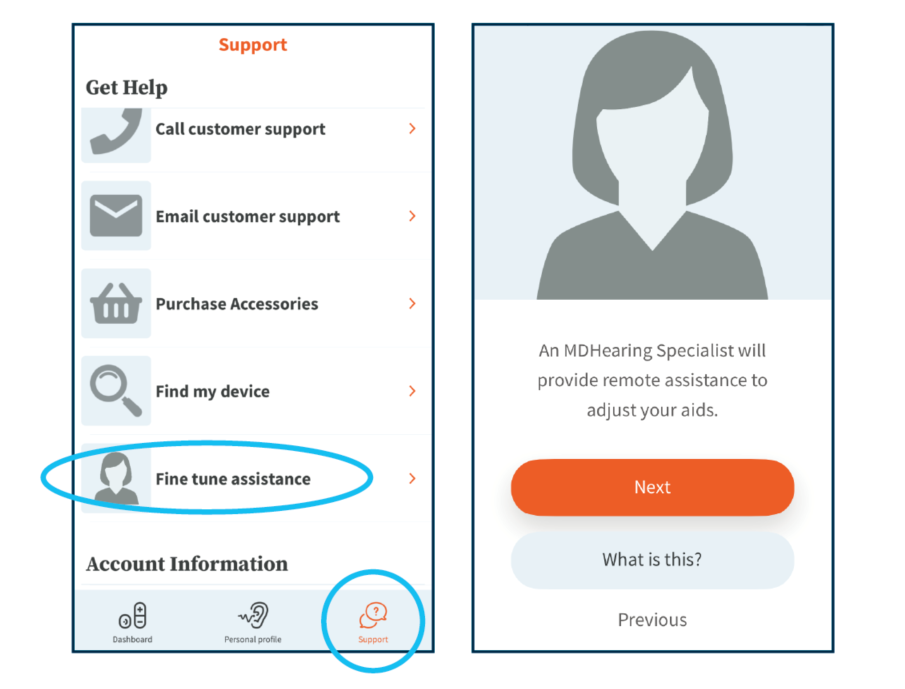 Stay tuned for some exciting things on the way! Keep your mobile app updated and be on the look out for Advanced Audio Settings to return, along with more new features.

Thank you trust MDHearing with your hearing health.