The tubing on your MDHearing behind-the-ear hearing aid can be easily removed, cleaned, and reassembled by you—eliminating the need to make costly appointments and trips to a hearing clinic.
In this article, we'll discuss:
Tools

Cleaning the tubing
Before you clean the tubing, you must remove the tubing from the hearing aid body.

Then, start by threading the wire through the base of the tubing. Push it all the way through the tubing and out of the tip to remove any d

ebris, ear wax, or other blockages that could stop you from hearing.

Once the wire pops out of the tip, wipe off the end of the cleaning wire with a tissue or a microfiber cloth to remove the debris.

Pull the cleaning tool wire back out through the tubing and

repeat this process—running the wire through the tubing, wiping off the end of the wire, then pulling it back through—a few more times to ensure the tubing is completely clear.
Important note: Keep in mind that any ear wax, debris, or blockage is going to be closest to the tip, as it is comes in contact with your ear canal. It's important to insert the wire at the base of the tubing first (rather than the tip) so the wire pushes the blockage out of the tip. If you start at the tip, then you push these blockages further into the tubing.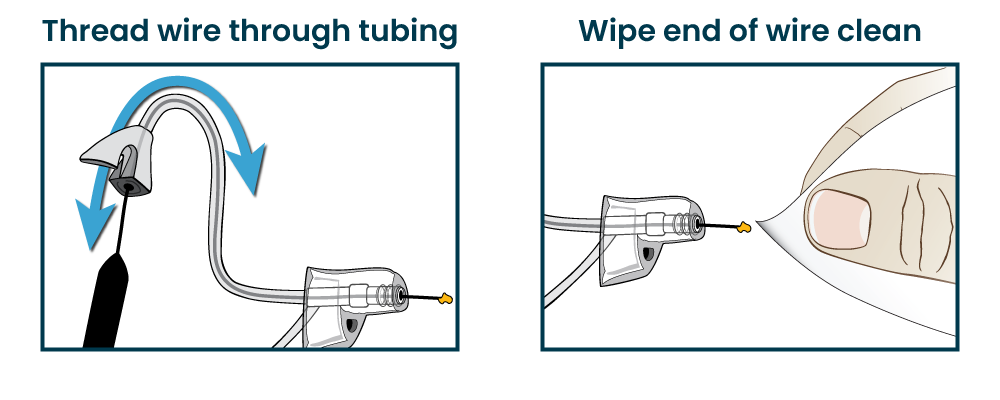 Looking for more resources?