If you misplace one or both of your hearing aids, the Find My Device tool in the app can help you locate them. Its real-time distance indicator represents how close you are to the device. It also tracks your last-known time of connection and program setting.
To get started, go to the "Support" tab at the bottom right-hand corner of the app screen. Scroll down and select "Find My Device".
Signal Strength
If your hearing aids are in range, you will see a screen that shows the signal strength of the device. The bar increases as you move closer to the device, and decreases as you move further away. It will update the strength every second and cause the battery of the hearing device to drain faster.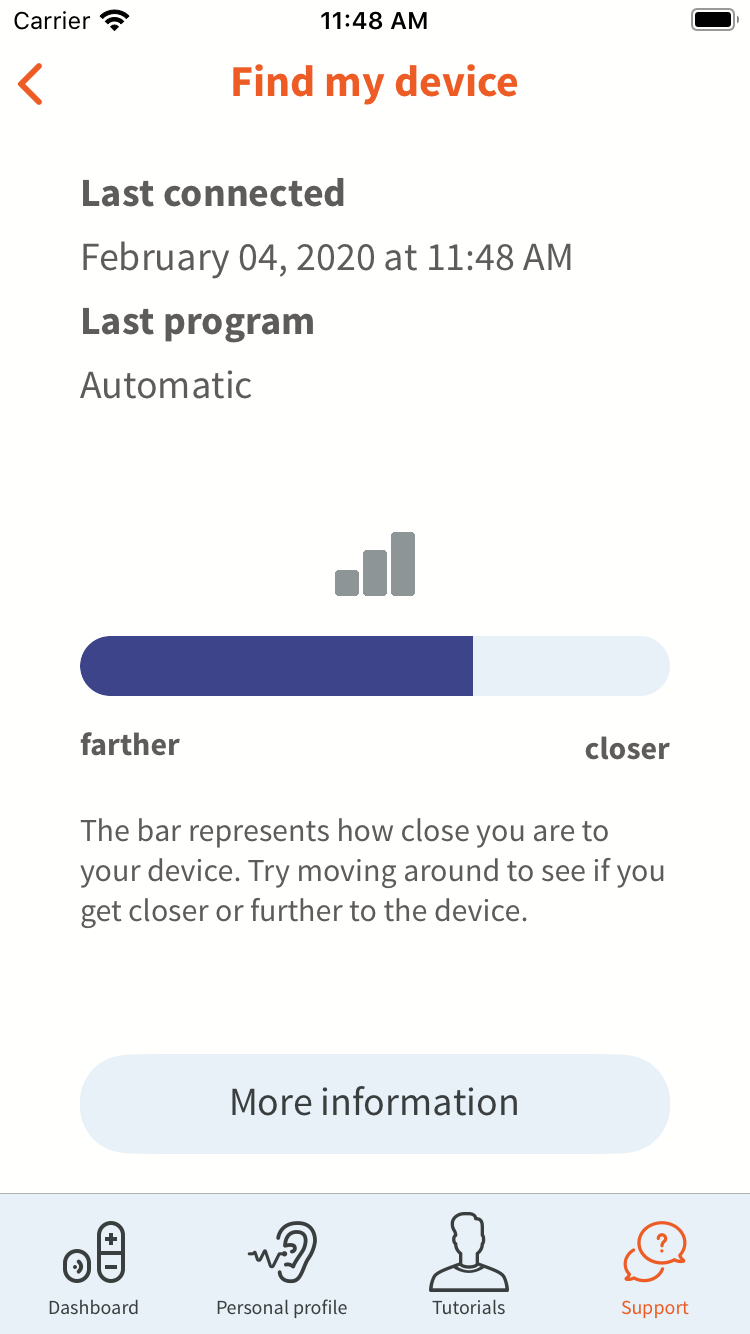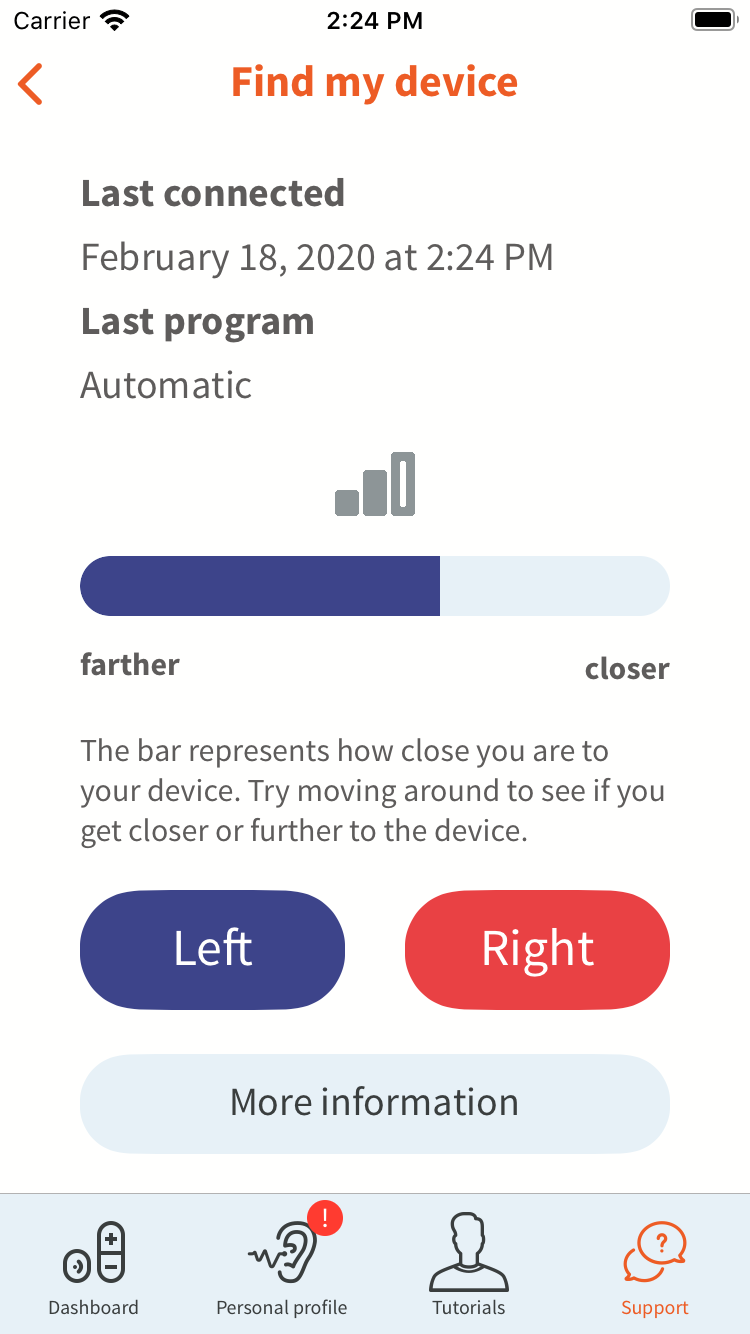 If you have a pair of hearing aids, you need to select which aid you are looking for. You can do this by pressing either the Left or the Right button.
Out of Range
If your hearing aids are too far away to detect, you will see a screen that says the device is not in range. Try moving to a different room. If that does not help, your hearing aid may not be in the same building, may have run out of battery, or may be turned off.