The ComfortTIP™ on your behind-the-ear hearing aids can be easily removed, cleaned, reassembled, or replaced by you—eliminating the need to make costly appointments and trips to a hearing clinic.
In this article, we'll discuss:
What is a ComfortTIP?
If you have an MDHearing behind-the-ear (BTE) hearing aid, the tip that came assembled on your hearing aid is a ComfortTIP. ComfortTIPs give you the affordability and flexibility of round domes, but the comfort of a custom-fitted ear mold.
If you look closely, these exclusive tips are sloped on the sides so that they are shaped like your ear canal and can fit a wide variety of ear canal sizes. They also have a slight curve to them.
Did you know that your ear canal isn't straight? The slight curve on the ComfortTIPs is designed to follow the curve of your ear canal and give you an amazing fit.
Types of ComfortTIPs
There are two main types of ComfortTIPs: open and closed.
Open: Includes a venting hole in order to provide clear, natural sound and comfort.

Your MDHearing hearing aid came assembled with an open ComfortTIP. This is what we recommend for the majority of users.

Closed: Includes a much smaller venting hole, so it can provide more volume but a less natural sound.

If you're not getting enough volume or you're experiencing whistling at higher volumes, you might need more gain and should try the closed ComfortTIP.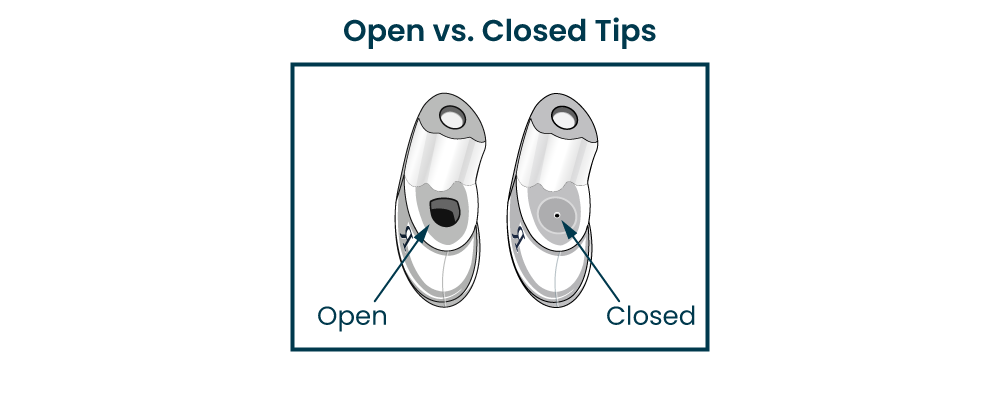 Please note: Tips are left and right ear specific. Left ear tips curve to the left, right ear tips curve to the right.
For either style, the replacement process is the same (this can also be found in your user manual under the Replacing Parts section). The tips should be cleaned daily and replaced every 3 months.
How to change the tip
To remove the ComfortTIP, hold the tubing with one hand and pull the tip off with your other hand.

To attach a new ComfortTIP, align the tip so the vented end is lined up with the stabilizer bar. Push the tip over the ridges on the end of the tubing.

IMPORTANT: Always verify the tip is pushed all the way on the tubing before inserting into your ear canal. You can do this by making sure the end of the tubing is visible through the opening of the ComfortTIP. Otherwise, the tubing may detach from the tip when removing it from your ear.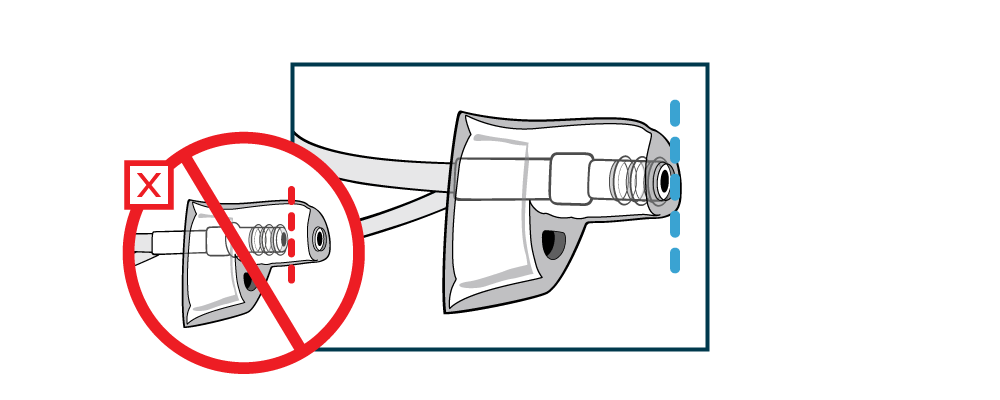 How to change to a dome
While ComfortTIPs are designed to fit the majority of patients, they don't always work for everyone. Domes are an alternative if ComfortTIPs do not work for you.
The process for replacing a tip with a dome is the same as replacing a ComfortTIP (above).
Looking for more resources?