One of the leading threats to your hearing aids is moisture and humidity, as it can potentially damage your hearing aids. There are a few easy-to-use options for removing that moisture to improve sound quality and prevent costly repairs.
In this article, we'll discuss:
Hearing Aid Dehumidifiers
There are various hearing aid dehumidifiers specially designed to help you keep your hearing aids in good working order.
Dehumidifier Jar

: A small container with a desiccant (drying agent) lining that absorbs moisture and prevents harm to sensitive electronic parts.

UV-Clean & Dry Box

: An electric device that uses gentle, dry heat to remove moisture, sweat, and condensation. It also has a sanitization feature that uses ultraviolet (UV-C) light to kill harmful germs, bacteria, and viruses without harsh chemicals or expensive cleansers.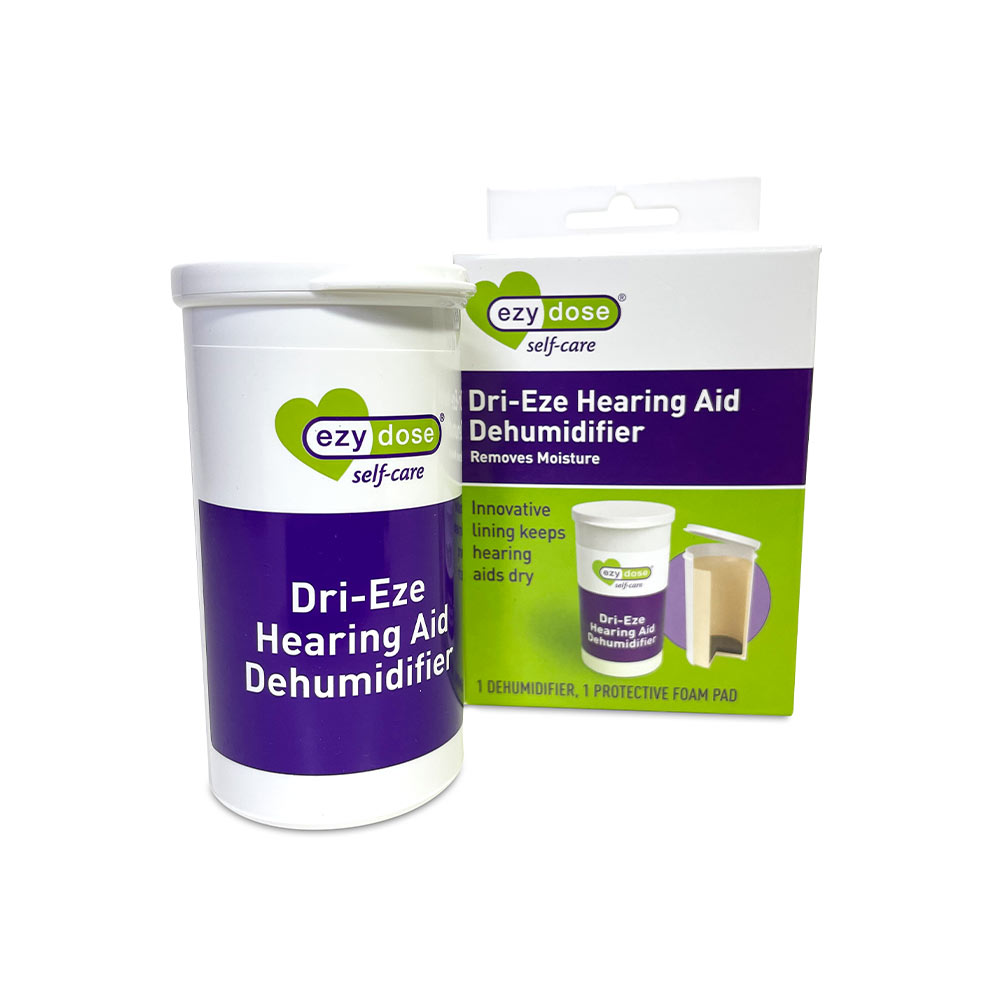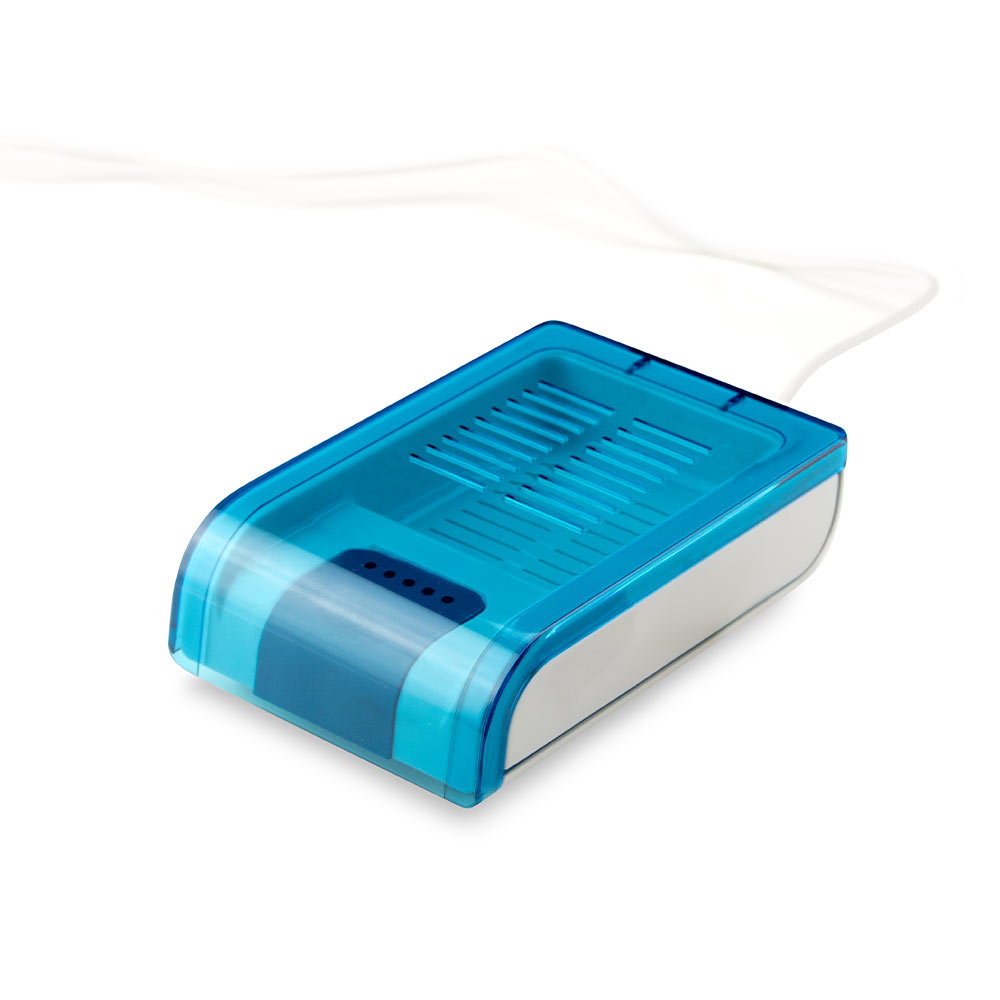 What is a Dehumidifier Jar? How do I use it?
A hearing aid dehumidifier jar is a sealable jar designed to help pull moisture and oils from your hearing aids. This container requires no batteries or electricity—its desiccant lining absorbs dangerous moisture from sensitive electronic parts.
Simply place your hearing aids in the jar at night before bed or when you aren't wearing your hearing aids, and seal tightly with the lid. Leave them as little as a couple of hours to as long as you like, just be sure to use daily.
.
What is a UV-Clean & Dry Box? How do I use it?
Our UV-Clean & Dry Box is a dual-function electric dryer that removes moisture, sweat, and condensation from your hearing aid, while also sanitizing with ultraviolet (UV-C) light to eliminate harmful germs, bacteria, and viruses.
The UV-Clean & Dry Box is a faster drying method than the Dehumidifier Jar. The cleaning cycle only takes 2.5 to 5 hours, depending on which cycle setting you choose. Simply place your hearing aids in the dry box, close the lid, and select your cycle.
Please note: This does not substitute cleaning your hearing aids. You still need to follow a regular cleaning regimen and replacement of accessories.
How often should I use one?
We recommend using a dehumidifier everyday, especially if you live or work in humid climates, or if you tend to exercise and sweat. The more you dry your hearing aids when you're not wearing them, the better.
Why is using a dehumidifier important?
Moisture and humidity can be a hearing aid's worst enemy—causing corrosion, electrical shortages, or complete malfunction of your hearing aid.
Like cellphones, computers, and other electronic devices, hearing aids can absorb water and moisture in many ways. Clearly, your hearing aids will get wet if you wear them swimming or accidentally run them through the washing machine. But in less obvious cases, natural water vapor in the air can get inside your hearing aids, as well as oils, sweat, wax, and other debris from our bodies.
These threats cause the hearing aid to either suddenly stop working or the performance will become poorer and poorer over time. This is why it's essential to dry your hearing aids with products designed to help reduce the likelihood of your hearing aid needing costly repairs in the future.
Looking for more resources?