The AIR offers both volume and program settings to help you adapt to various listening situations. It uses a multi-function control switch that serves as volume control, program control, and the on/off control.
In this article, we'll discuss:
How to Change the Volume
To change the volume, press and quickly release the switch. If you quickly press the upper button, you will increase the volume. If you quickly press the lower button, you will decrease the volume.
Gradually adjust the volume until you reach a comfortable level where you can hear sounds clearly without discomfort or distortion.
A double beep indicates each volume change.
A single high pitched beep indicates when maximum volume is reached.
A single low pitched beep indicates when minimum volume is reached.

How to Change the Program
To change the program, press and hold the switch for 2 seconds. The number of beeps will indicate which program you are on. One beep for program 1, two beeps for program 2, etc.
When a volume and program setting is used continuously for 10 minutes, the hearing aid will remember these settings and restore them when it is turned off and back on.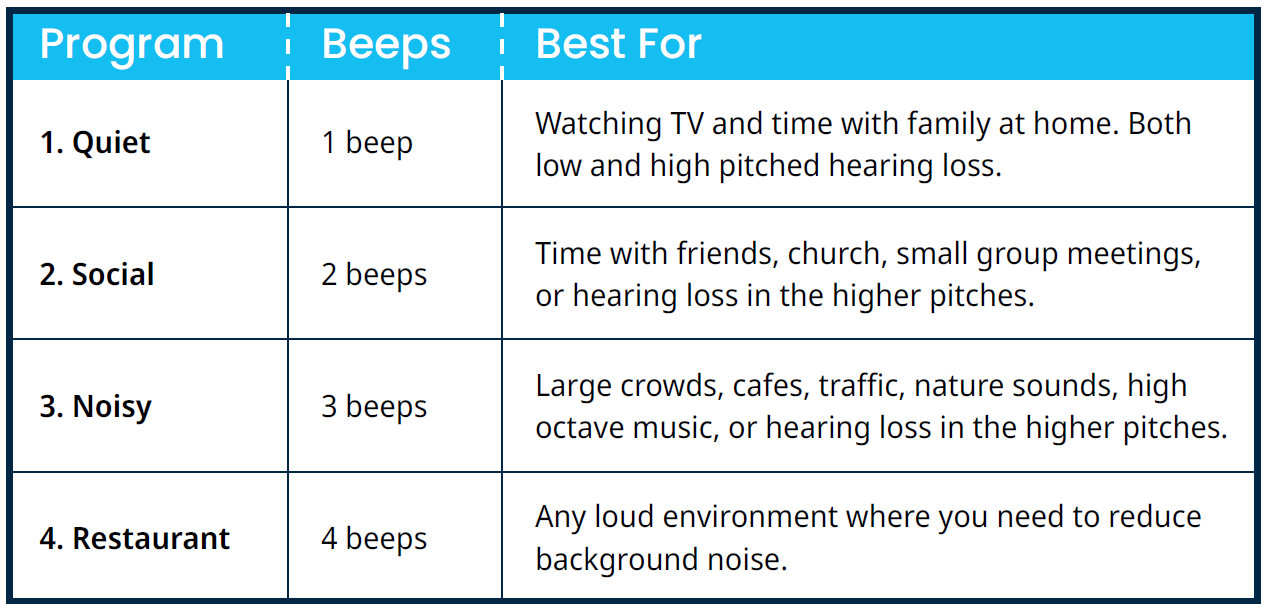 How to Turn the AIR On/Off
To turn on/off, press and hold the the switch for 5 seconds. A melody of beeps will indicate when the hearing aid powers up or down.
The hearing aid will also turn off automatically when placed in the charger, and turn on when you remove it from the charger.
Looking for more resources?